Adults
Music gives wings to the mind, flight to the imagination, easiness and happiness and life to everything.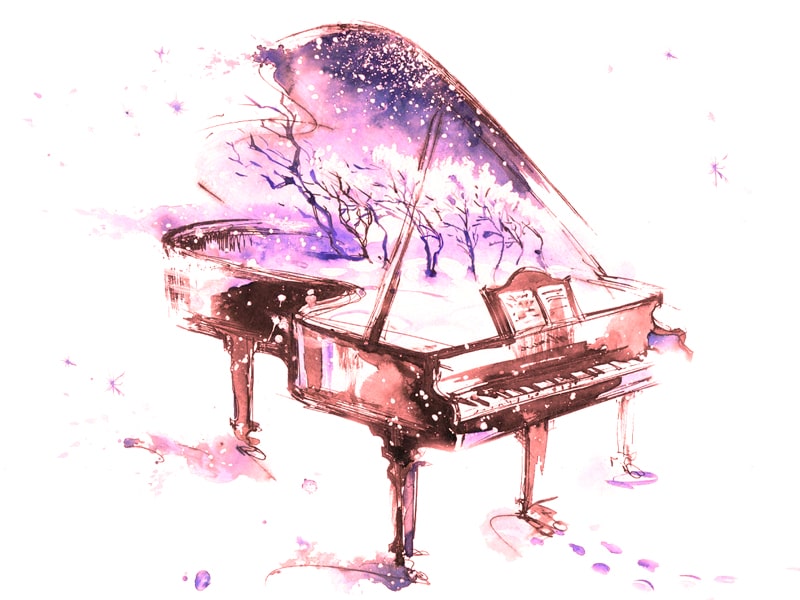 Meditation & Fun
Playing the piano can not only be fun, but it is also possible to reach a meditative state and train your mindfulness.
Master your instrument
Learn to really play the piano instead of playing individual songs and learning them by heart.
Improvisation & Music Theory
Even with simple concepts you learn to play freely. And we learn to understand the magic behind the curtain in the music.
Ear training
Develop an absolute ear and learn to play your favourite pieces without sheet music or tutorials.
Stage fright
We all know this. Together we can overcome this fear and at the annual concert there is the opportunity to try out what we have learned.
Music genres
Classic
Not only do you find timeless elegance in classical pieces, but they are also great for learning music theory and building a foundation for proper technique.
POP, ROCK, R&B
Play your favourite pop, rock and R&B songs, while also learning the general ability to accompany any song.
Blues and Jazz
If desired, the basics of jazz and blues can also be learned.
Film music
Many pieces from film music can be easily integrated into piano lessons.
Improvisation
Improvisation is a skill that can be easily learned with professional accompaniment.
About me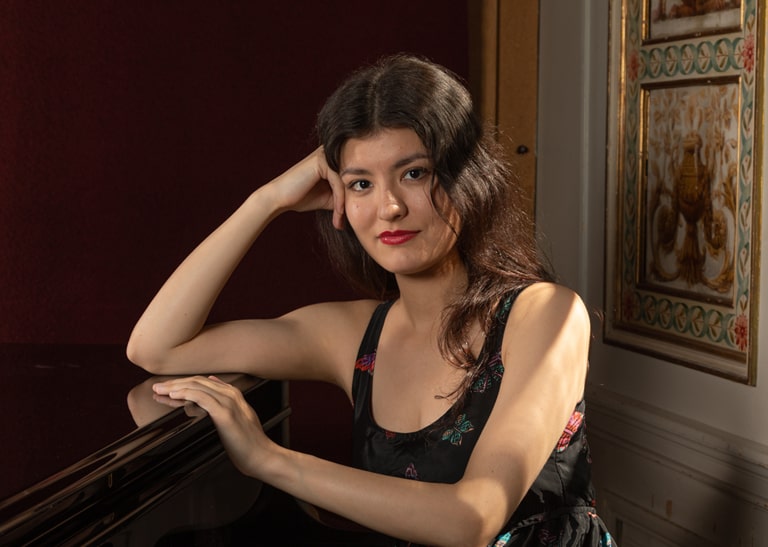 I was born in Moscow and became interested in music at an early age. At the age of 4, I was admitted to the school for highly gifted children. There I learned to play the piano from Edith Ratinova - a pupil of the school's founder.
As a teenager, I was able to take part in several concerts and competitions and at the age of 14 I won the first prize at the first international competition. At the age of 16, I passed the entrance examination to the University of Moscow. and in the same year I performed for the first time as a soloist with a symphonic orchestra. At 21, I passed my final exams with distinction and moved to Vienna in the same year, where I took my final exams at the Prayner Conservatory.
In 2019, I graduated from the Royal Welsh College of Music and Drama with courses in "Chamber Music", "Repertoire and Performance" and "Teaching Skills". So far, I have won several prizes at international competitions, including first prize at the J. Sibelius International Competition in Finland. My concert performances as a soloist and chamber musician are in Austria and abroad. For 10 years I have also been active as a piano teacher for the past 10 years and regularly attend further training courses.
Reviews
I really enjoy my piano lessons with Alina. She is a really caring person and through her contagious passion and great patience, I have been able to make great progress in a short time.
I took several classes to regain my childhood piano skills. Great teacher and really relaxed atmosphere and I really enjoyed myself and every lesson! Want to play piano in Vienna? Highly recommended.
An excellent teacher, in particular she was very helpful in preparing several performances at events and provided moral and emotional support!
I always thought I didn't need a piano teacher and that I would teach myself my favourite pieces with YouTube tutorials, but Alina has shown me that professional support makes a lot of sense. I have progressed much faster and with more motivation and fun.
Prices for piano lessons
Single
€35
30 minutes
€45
45 minutes
€55
60 minutes
Monthly
€30
30 minutes
€40
45 minutes
€50
60 minutes
Benefits
Flexibility (free)
up to 48 hours before a unit can be rescheduled within the week if possible.